April 21, 2010
To cut a long story short: My worst placement in German Championships ever plus my worst halfmarathon time in a Championships race.
I felt that the shape was getting better the last 3-4 weeks but still that was not enough to reach my reduced aim of running sub-70minutes. The one and only positive thing I can take from this race is, that I finished it … even if the last 3 kilometers were like jogging and just reaching this finish line.
The first 5K were right on pace (16:32min) and even the 10K split was still acceptable (33:32min) but after that the lights went totally off… there are no excuses or good reasons for this performance except bad training, wrong lifestyle and missing dedication.
I hope that I have reached the bottom now and things will get better step-by-step. I'm willing to get back and I will use this week to think about new ways and adjustments of the current situation.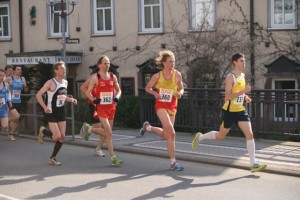 early in the race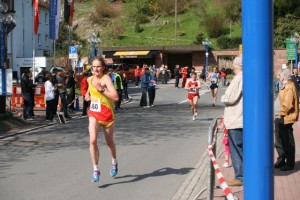 later in the race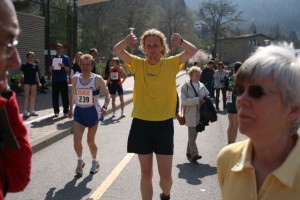 post race – sometimes a picture tells more than thousand words